Rough&Ready (R&R) Carré Benches are square benches with a square aperture in the centre for the accommodatation of a tree. The R&R beams (7x15 cm – 2.8"x5.9" ) are integrated by means of the Streetlock® system. Carré Benches are not only ideal for creating a lot of seating space but are also perfect for placing around urban trees and protecting them.

R&R Carré Benches are optionally available with a matching CorTen Tree Grille, as shown in the images. The steel can be optionally powder coated in a RAL colour.

R&R backrest elements and armrests are easy to install.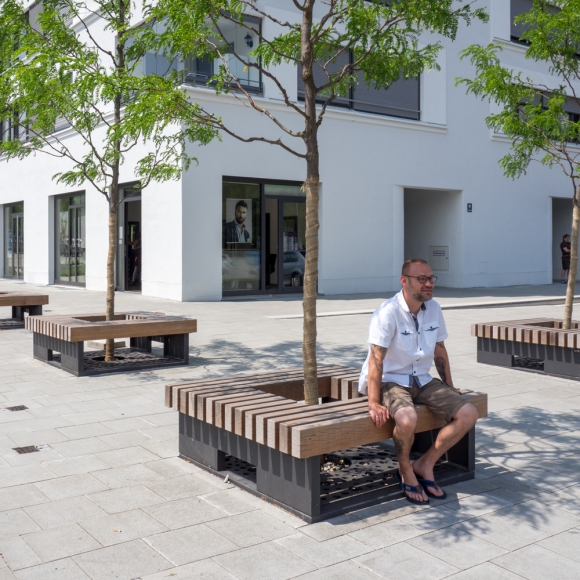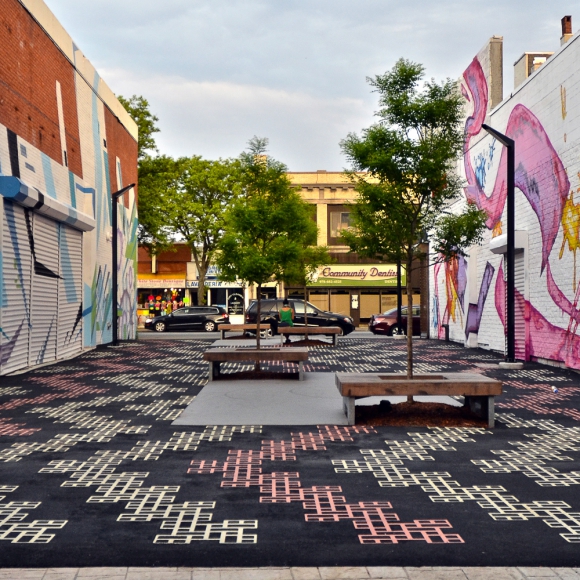 Possibilities and restraints
Available in square seating surfaces of ca.150, 180 or 210 cm
Optionally available are armrests or several types of backrests
By default finished in galvanised steel (-TH), optionally steel parts in untreated weathering steel (-CT) or finished in a double layer powder coating (-PC)
Also available in All Black composite material (-AB, max. beams length 250 cm)