Rough&Ready (R&R) Basic Hug a Tubs are based on the robust-looking Basic R&R tree planters. They are made from thick-walled galvanised sheet steel covered with R&R beams, which comprise FSC hardwood or All Black. An integrated clean-lined look is achieved by fitting the beams in a way that they appear to go through the entirety of the structure. This creates benches on one or both sides of the tree planter.

All Black, made from 100% recycled plastic, is a sustainable alternative to wood. The black material has an industrial look and is maintenance-free.

Lengths: 200, 250, 300 cm (incl. 50 cm per seat)
79", 98", 118" (20")
All Black max. 250 cm – 98"
Width: 120 cm – 47"
Heights: 45 and 60 cm
18" and 24"

Products supplied within the North American market are fully manufactured in the USA.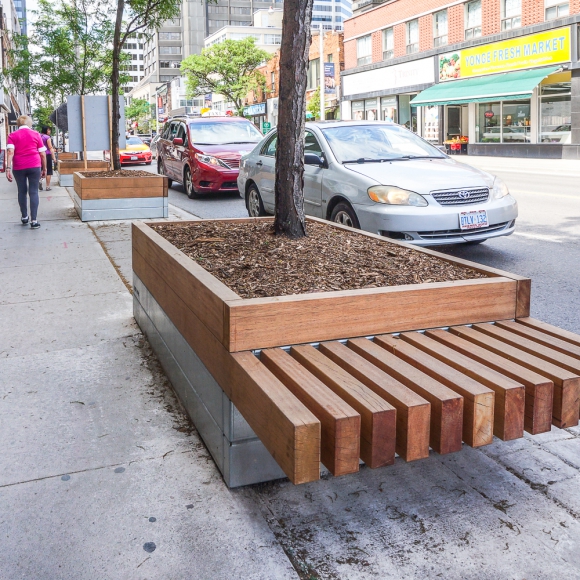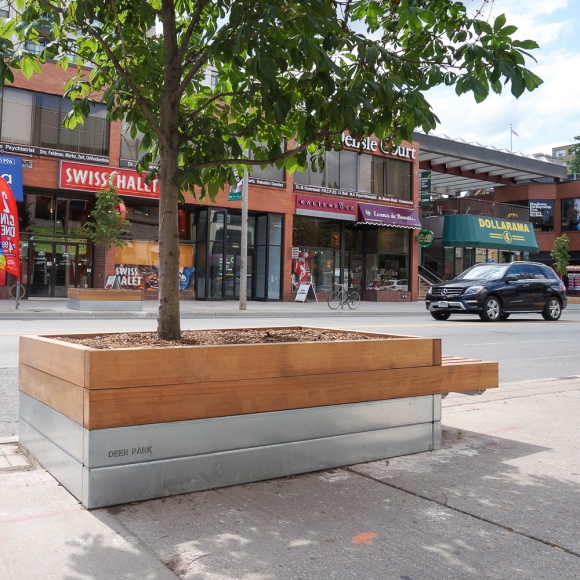 Possibilities and restraints
The tree planter, from which the benches hang, only comes in a rectangular sizes of 120×200×60 cm | 47"×79"×24" (l×w×h)
Available with a single or a double sided seat
The standard material is untreated weathering steel (-CT), optionally at a surcharge finished in a double layer powder coating (-PC)